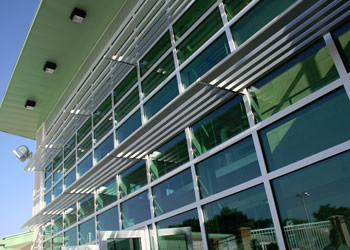 SGA Corp. Naples was established in 2012. Though a new company, the leadership had been successfully serving Collier/Lee counties of Florida for over 20 years, and we were recently licensed in Charlotte County as well. The premier contractors in the area have been an important part of our success, past, present and future.
Now as SGA Corp. Naples, we express our genuine gratitude to our customers for support.
SGA Corp. Naples is a full service Glazing Contractor licensed and insured in Collier/Lee counties of Florida. SGA provides all glass and glazing needs for commercial, residential and industrial projects including new construction, remodeling, service and FBC impact requirements.
We have recently moved into new offices on Power Street. Our location may have changed, but SGA continues to be known for our commercial curtain wall, storefront and entrances; residential custom windows, sliding glass doors, mirrors and shower enclosures; industrial sound control, chemical protective and blast protective glazing.